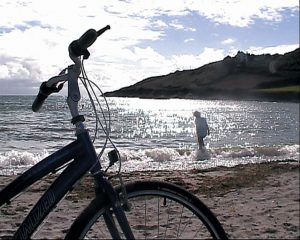 You will find something for all the family in the area – whether you want the thrill of surfing or the calm of watching the sun set over the Atlantic, the Sheep's Head has it all.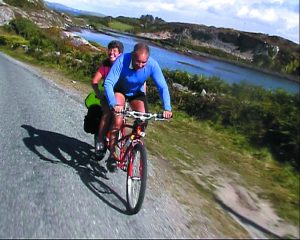 Cycling
The quiet roads in the area are a joy for cyclists. There is also a cycle route that starts at Ballylickey and ends in Roaringwater Bay, near Ballydehob. It is 120km long. The sign posted route travels down the northern side of Sheep's Head Peninsula, then returns to Durrus. Turn right in Durrus and ride on to Ballydehob. See the leaflet which is available at local shops & Failté Tourist Information Offices.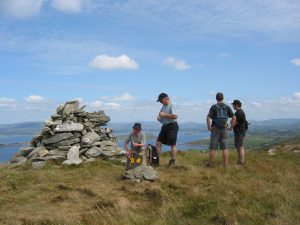 Walking
Walk the Sheep's Head Way, winner of a Waterford Crystal Walker Award. Chosen as the best walk in Ireland by Country Walking magazine, this 55 mile long distance walk has a huge variety of terrain all with beautiful views and there are many long and short loop walks available.
Short, sweet and scenic, this (The Sheep's Head Way) must be the best in Ireland. It takes in a superb moorland crest and rugged cliffs as well as easy lowland terrain", Country Walking.
DrivingThere is a magnificent "ring" drive starting outside Bantry along the Goats Path to Kilcrohane, back then through Ahakista (stop off at beautiful Air India Memorial), then onto Durrus. Contrast the sheer cliffs and stark beauty of the north side (the sunsets are incredible) with the more lush south side where the road runs right alongside Dunbeacon.
Flying
Eireventure Paragliding School Bantry -+
353(0)2751567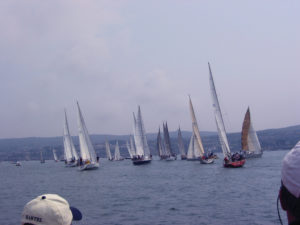 On the water
Sheep's Head Sailing, Mathias Kloop, Ahakista. 027 67278
Bantry Bay Scenic Cruises Bantry +353(0)868981927
Darrens Kayaks, Durrus 027 61515
Edge Adventures Kayaking, Bantry +353(0)877924841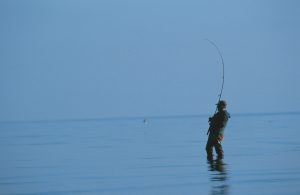 Sea Angling
The Peninsula has many angling spots on the shores of both Bantry & Dunmanus bays.
Bike Rental
Nigel's Bicycle Shop Bantry – Beanntraí +353(0)2752657
Cycle Route Guide
Sheep's Head Cycling, Matt Mills Sheep's Head Cycle Route
co-developer & co-organiser of the West Cork Bike Festival 087 7990607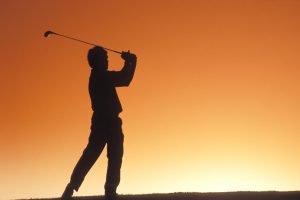 Golf
Bantry Bay Golf Club, Bantry +353(0)2750579

Guided Hill Walks
Glanlough Guided Walks, Charlie McCarthy. Reg. Tour Guide.
Hill walking holidays and B&B situated in the heart of the Sheep's Head Peninsula with the Beara and Mizen Peninsulas to the north and south respectively. +353(0)27 61226, info@seamountfarm.com
www.seamountfarm.com
Diving
Bantry Bay Divers Scuba Diving Bantry +353(0)2751310
Bantry Bay Divers provides open circuit and close circuit technical diving courses and instructor training courses.
Horse Riding & Pony Trekking
Dunbeacon Equestrian Centre. Dunbeacon, Durrus,+353 (0)27 61 532
Other Activities & Attractions
Elaine Spillane, Reg. Tour Guide. 027 61444 or 027 67068 /086 1700343 email: bayview@kilcrohane.com
Durrus Cheese, Coomkeen, Durrus. 027 61100,Cheese available for purchase at dairy. For visits, please telephone first. Open Mon.-Fri. 0900 to 1500. email: durruscheese@eircom.net
Aromatherapist & Reflexologist, Nora Dalton, MIIAA-LSA, Kilcrohane. 027 67254, 087 9389869 (Please ring for an appointment).
Private Gardens Open to the Public
Riverside Garden, Durrus Village. 027 61070. Eugene & Hazel Wiseman. Open 10am- 6pm, Monday-Saturday, April-September Inclusive.
Kilravock Garden, Durrus, Mrs Phemie Rose. 027 61111 Open Sat. & Sun. afternoons. email: kilravock1@eircom.net
Coiscuain Garden, Kilcrohane. Mary & Bob Walsh. 027 67070 Open June to August inclusive email: marybobw@eircom.net